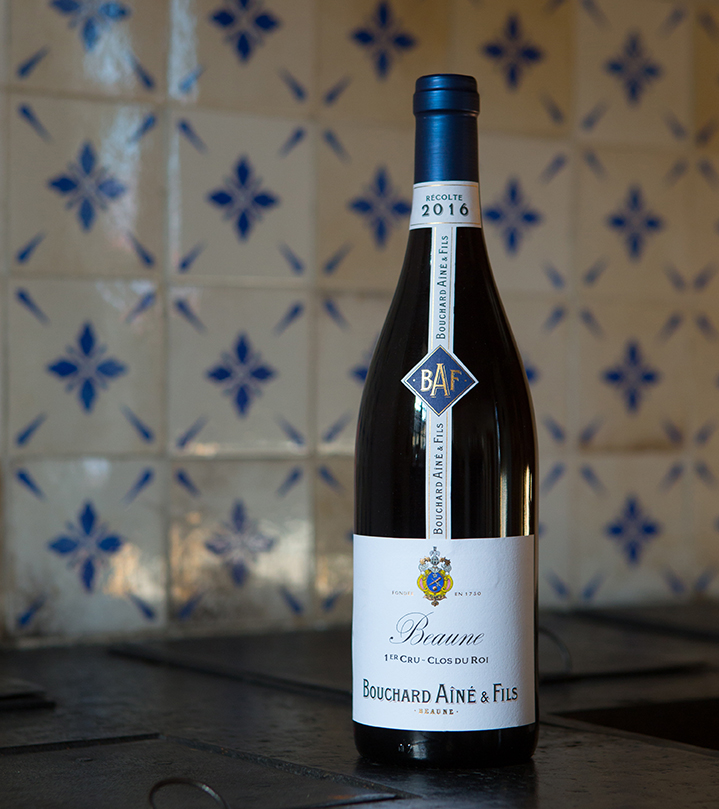 The Label according to Bouchard Aîné & Fils
The history of Bouchard Aîné & Fils is a long voyage through time, closely linked to Burgundy and especially the town of Beaune*. Since the start of the 18th century, the archives record wine sales by the Bouchard family. Since the founding of this great wine house in 1750, the story has been continued by nine generations of illustrious ambassadors.
A further page is being written today with a radical change of labels. The new look has been carefully crafted in the style of those of the 19th century, with English typography and the coat of arms which the family began using in 1835 following the marriage of Paul Bouchard and Ursule Roland, a descendant of Pope Alexander III.
Inspired by the first Bouchard labels, the house is reconnecting with its past, with a nod to its history with the emblematic vertical strip which first made these bottles so distinctive back in the early 20th century. By giving a classical and elegant image of the Age of Enlightenment which saw the company begin, the new label captures the values of excellence that have reigned for 300 years, paying homage to these pioneers of Burgundy, and wrapping this fine wine in stylish packaging for the next chapter in its history.


Hospices de Beaune 2018 Tasting
Bouchard Aîné & Fils has chosen Time Regained as the theme for this year's edition of its tasting event to coincide with the annual Hospices de Beaune wine auction. This reflects the brand's new image, a nod to Marcel Proust with its new labels capturing a certain nostalgia for the past. So get ready for some historic and exclusive wine and food combinations for the third weekend in November (17-18), open to the public from 10am to 6pm. Booking recommended.