New poster: Les Cépages du Vin©

A new wine poster has complemented the exclusive collection by Bouchard Aîné & Fils.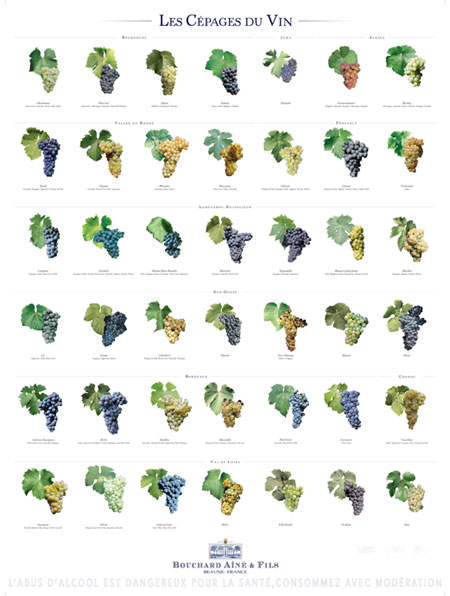 After Les Couleurs du Vin® and Les Arômes du Vin®, a new wine poster has been launched.


This poster is the result of thorough research and selection. Indeed, it has not been easy to select only 42 grape varietals when there are more than 6000 in the world of which 3000 are used in wine production. As such, the most representative varietals of our wine regions have been selected and are delivered to you.


This research has been supervised by the expert
collaboration between our House and the IFV (French Institute for Vine and Wine).