Review of 2013 grape harvest
Review of 2013 grape harvest


---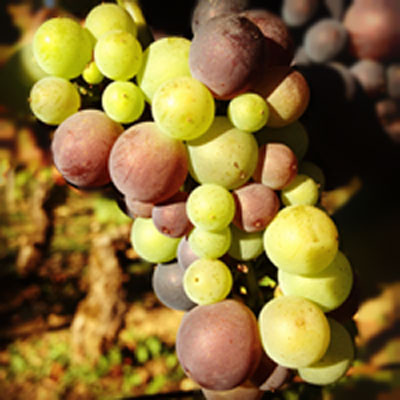 2013 has been a roller coaster of climatic events which has kept the vine growers in suspense since April.

Indeed, the low temperatures at the beginning of April did not favour an active development of the vine. Mid-April, a short period of heat allowed the budding
and the onset of vegetation. However, the temperatures at the end of April dropped dramatically, triggering stagnation in the vine's development. The beginning of May was uncharacteristically marked by showers.


This inclement spring resulted in a late harvest in comparison to the average year. No respite for our vine growers!


Spring finally arrived at the beginning of June. The mix of heat and soil's water content greatly stimulated the growth and limited disease development. Flowering was observed in July (a delay of 17 days compared to an average year). However, high temperatures were beneficial to berry size and partially made up for the delay in maturation. At the end of July, a dramatic hailstorm battered the vineyards from Savigny-lès-Beaune to Meursault, with losses estimated from 10% to 100%, depending on the areas. Despite these chaotic climatic conditions, the grapes started to ripen at the end of July, and the process was favoured by hot weather and sunshine in August.


The harvest is expected to begin at the end of September, if not, the first week of October. Tests to check the maturity of the grape will be conducted during the month of September. The berries will be analysed for their sugar, tannin and anthocyanins content. This assessment can not be underestimated, the precise point of harvest being determined by these tests.


Despite the coulure (failure of the fruit to set) and the unseasonal hail, the volumes this year are expected to be higher than 2012.


Antoine Dupré,
Our viniculteur


---